August is Tradies Health Month
All of us at Sydney Health Professionals strongly support the initiative to help promote the health of Australia's tradies. Tradies are more commonly involved in serious accidents and suffer more serious injury at work. They are comprised of many specialities, from technicians and trades workers, labourers, and machinery operators to drivers.
The message we want to get across is:
As a tradie your health is the most valuable asset you've got. Looking after your health will help you to go on working strong and long into your years.
Research by Safe Work Australia shows that tradies make up almost 60% of serious workers compensation claims, while only accounting for about 30% of the population. Add to that the fact that they are mostly made up of men, whom we know are more prone to depression, suicide, heart disease, early death and in general are less likely to take good care of their health than women, so this initiative is even more important.
As a lot of tradies work in hazardous environments like construction sites, mines or plants with industrial machinery, safety has to be a priority. Their work is also much more physical, demanding they use their bodies more so they suffer more musculoskeletal injuries and pain as a result.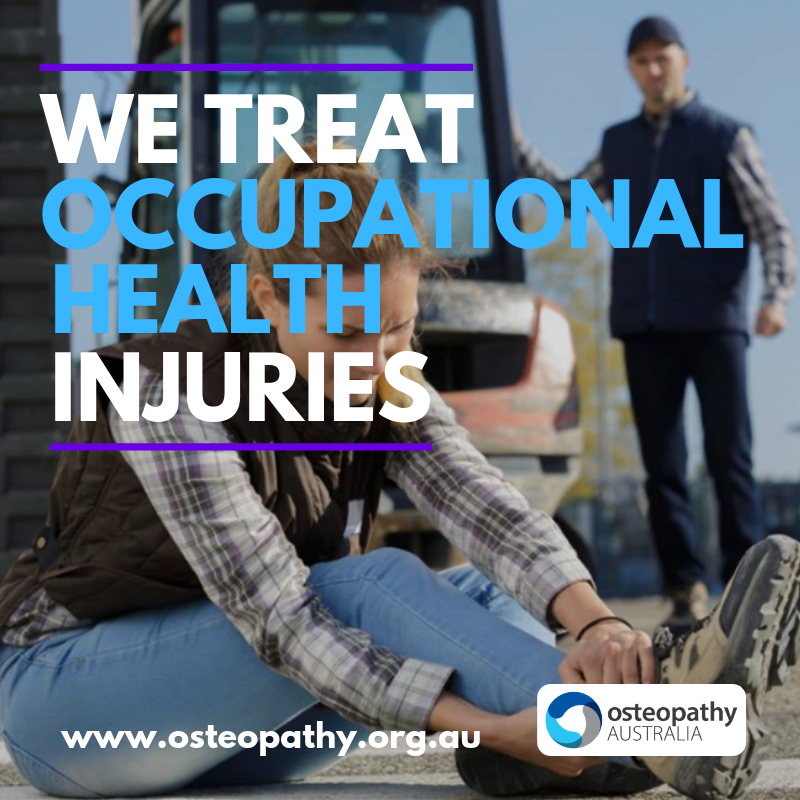 What Osteopaths can offer Tradies
We see manual workers more commonly with persistent back trouble, shoulder injuries, and recurring painful issues to the arm or elbow. But there are many more injuries we have seen in tradies. These painful issues making physical work a drag and can impact on your quality of life and create stress. About a third of people living with chronic pain go on to develop mental illness. So take the time today to make a decision to live a healthier life and to take the first step towards a pain-free life.
Come and see an Osteopath for a solution for any issue to do with your body. Osteos treat Headaches, Neck Pain, Shoulder injury, Arm pain, R.S.I. Back injuries, Sciatica, Muscle strain, Knee pain, Feet and Ankle injuries and much, much more.
Come and see an Acupuncturist for pain or illness, energy or mental health management or health promotion.
Come and see a massage therapist for some good remedial bodywork and stress relief.
All of these options represent a great way to invest in your health if you are a tradie, especially if you are living with pain and injury. Take the time to look after yourself today. You won't regret it.